Flexible, Customizable Pricing Plans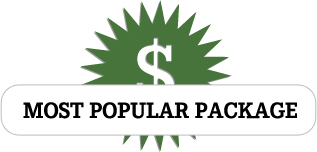 $4,500 + $100/month
We separate our pricing in two ways in order to make our product and service as flexible as possible for you. A full breakdown on what affects pricing is detailed, but an example of a typical Homeroom website would look like this:
Features
Full access to the standard content management tools
Unlimited content pages and editing tools
Event Manger
News Manager
Private Pages
Social Media Tools
Newsletter Sign-up
BenEfits
Full custom design, including an initial design consultation and multiple revisions
Customized "call to action" graphics based on your needs
Live training prior to launch
Domain name registration (if necessary)
On-going live phone support
Hosting fees included in monthly price
All future updates, bug fixes and new basic features are included for the life of your site.
Pricing Customization Breakdown
Homeroom can be customized to include only what you need for your website, allowing you to choose what you need while maintaining your budget.
New features can be made available as soon as they are needed.
Your level of content control can be set based on your needs, allowing you to save on monthly costs if necessary.
Custom programming is available for those needs that may fall outside of the core features of Homeroom. Contact us to discuss the possibilities available to you!
We're proud of our graphic design and happy to offer it to you for much less than what you would get if you were to go with ad agencies or other web designers.
Just like our features list, your level of design can be customized to fit your needs and budget.
We offer additional services related to Web Design, like e-newsletter templates and Flash animation.
Our design is always professional and focused on usability and getting the information that is important to both you and your audience.
Request A Quote Today!